Recent Projects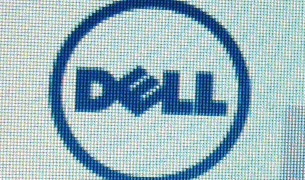 Dell EMEA Studies
To increase the user experience of the Dell.com website, I conducted a number of user research studies in the European market spanning the majority of Dell's customer segments. The research covered the live site and mature prototypes to highlight general usability issues as well as the differences in shopping behaviours among European countries to feed into the redesign of dell.com.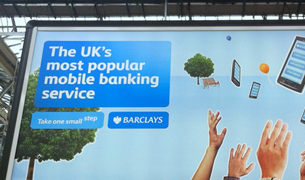 Mobile UX
By investigating the actual and potential use of mobile services, I conducted research for clients such as Barclays, Sky and Boots among many others to improve on the user experience of their mobile services. The research work involved usability and user experience testing as well as interaction designs for multichannel experiences, cross platform services and various specific portable platforms such as iOS, android blackberry and windows mobile.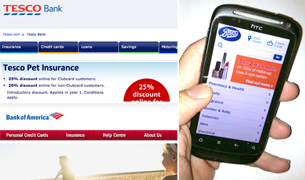 Accessibility consulting
Helping clients, such as Boots, Bank of America or Tesco Bank to improve on the accessibility of their online services, I conducted research as well as provided corporate training in a variety of ways. The projects covered general wcag compliance as well as the support of assistive technologies in web apps, rich internet applications or mobile sites.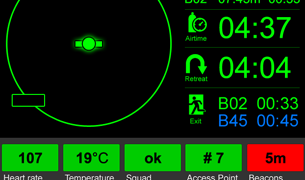 ProFiTex
The objective of this project is to increase work safety and efficiency of fire fighting interventions through advanced protective equipment including in particular sensing technologies for increased situational awareness and a novel solution for robust communication.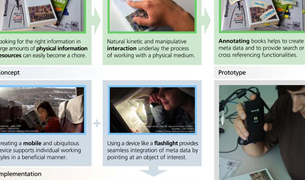 Augmented Reality Flashlight
This project presented a new interaction concept. We designed software to project an interface onto physical objects and used simple gestures to control applications. My role was a major part of the implementation for object as well as gesture recognition building upon OpenCV.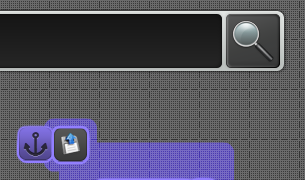 Elephant
is a system supporting the process of developing mobile software for short-term use. In this project I helped to design the system structure and developed the authoring software that mashes components into specific software applications.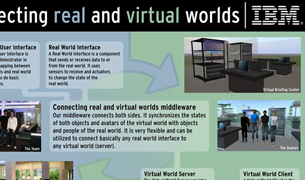 Extreme Blue
In this summer project CS students from Germany came together at IBM R&D to collate ideas about the interconnection of virtual and real world objects. I was involved in the system design of a syncing middleware using OpenSim.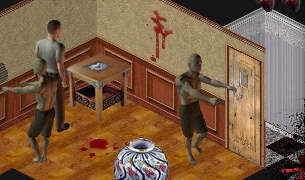 Fatalis
This project investigated ways to enhance the immersion of online environments. To support the field study an isometric As3-based 3d engine has been built which has also been utilized as a trial and error platform for several projects.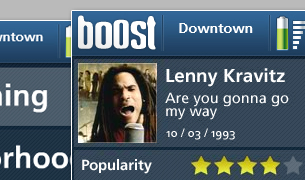 Brooklyn's Open Original Soundtrack
Boost is a location aware mobile music player that considers the position of a listener in Brooklyn and delivers tailor-made content to create a unique user experience. Moreover this player invites to explore the city and its rich musical landscape.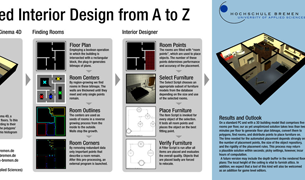 Automated Interior Design from A to Z
Since virtual worlds and video games require furnished building models, which are tedious to produce, this project aimed at an automatic furnishing solution whose input is a raw building model and a repository of 3D models of furniture items.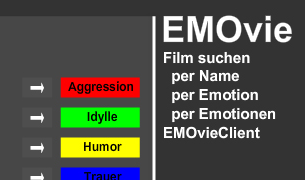 EMOvie
Media generally suffers from classification as well as retrieval issues. This project striked a path of mapping the affective natural understanding of colour to movie-related themes hence allowing new ways to browse for appropriate pieces.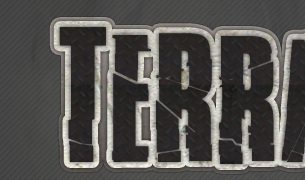 Terranoxa
This side project attempts to new perspectives on the browser strategy game genre driven by the motivation of ubiquitous access to browser content. Primarily we are building up a development platform for browser games.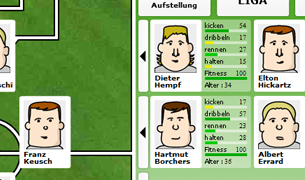 fanmob: Context Aware Gaming
This project investigated possible game mechanisms to incorporate a players context into a mobile and browser-based game to enhance the gaming experience. A football manager has been developed as a case study.